Thank you for filling out our short survey.
You may now download the Family Education Booklet.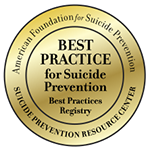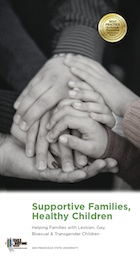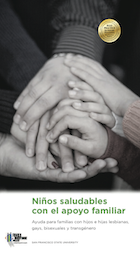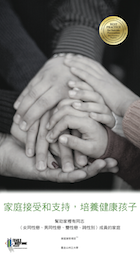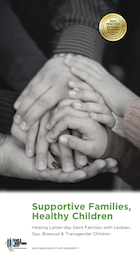 The documents on this webpage might not be fully accessible to persons with disabilities. We are working to fix these accessibility barriers by December 15, 2022. If you experience difficulty in accessing this content, please contact the Family Acceptance Project by email at fab@sfsu.edu and we will provide you with accessible alternatives.
Do you need a print copy?
Our family education booklets are available for families to download free of charge. If you want to share them with your family members or if you are a provider or religious leader who wants to use them with families, we suggest that you order print copies of our booklets.
Can you help us continue our efforts?
Please consider making a donation of $1 or more to support our research-based family education resources so we can develop materials in other languages, at other reading levels and for families from other ethnic and religious backgrounds.